Explore Chevy Chase
Parks & Recreation in Chevy Chase, MD
Rock Creek Park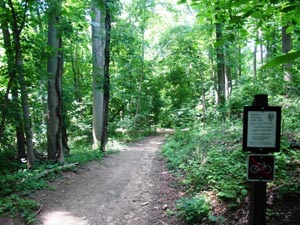 Chevy Chase is also adjacent to Rock Creek Park which is the largest park inside city limits in the United States. It has acres of lush woods with a beautiful creek that meanders throughout beckoning all for a stroll. The park offers everything for the outdoor enthusiast: horseback riding and stables, soccer, baseball fields, tennis courts, playgrounds, dog parks and miles of hiking and running trails with breathtaking scenery. While you are enjoying the park, you might spot fox, deer, geese, ducks, owls and many other varieties of birds. The main road through Rock Creek is a wonderful way to commute downtown and a large part is closed down on the weekends and holidays for bikers and joggers.
The Capital-Crescent Trail
A shared use, off-road trail running from Silver Spring, MD to Georgetown, the Capital-Crescent Trail follows the abandoned Georgetown Branch of the B&O Railroad. Used by over 1 million joggers, cyclists and walkers annually, the 11-mile trail has a paved 7-mile section from Georgetown to Bethesda, 3 miles of crushed stone from Bethesda to Lyttonsville, and the final stretch is an on-road bike route into Silver Spring.
North Chevy Chase Park
Located just south of the Beltway on Kenwood Forest Lane, North Chevy Chase Park is another of Chevy Chase's beautiful recreation areas.
Woodend Sanctuary
Naturalists can enjoy the Audubon Naturalist Society's 40-acre nature sanctuary on Jones Mill Road in Chevy Chase. Offering bird walks, a wildflower meadow, and seasonal events like plant clinics, the site is the Woodend mansion and surrounding land. This historical site was bequeathed to the Audubon Naturalist Society in 1968 by the Wells Family.
Candy Cane City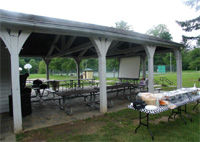 Adjacent to Rock Creek Park, Candy Cane City offers over 16 acres of recreational facilities for tennis, softball & baseball, football, soccer and more! Located within Meadowbrook Park, Candy Cane City also offers handicap access, picnic area and indoor restrooms. The playground equipment used to be painted with red and white strips, giving this park its name.
Chevy Chase Recreation Association
Home of the Stingrays Swim Team, the Chevy Chase Recreation Association is located near Connecticut Avenue and the DC Beltway. The non-profit community club offers swimming and tennis facilities. Different membership levels are available for residents in the neighborhood.
Rock Creek Pool
Offering memberships for up to 400 families, the Rock Creek Pool Association maintains a waiting list on a first-come, first-served basis.
Golf, Tennis and Other Recreation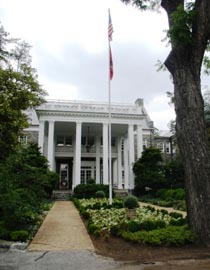 Looking for signature golf courses and tennis courts? Check out the two country clubs in Chevy Chase: Columbia and Chevy Chase Country Club. They are wonderful clubs for business and social gatherings with fine dining and many activities for children and adults alike.
Discover More of Chevy Chase